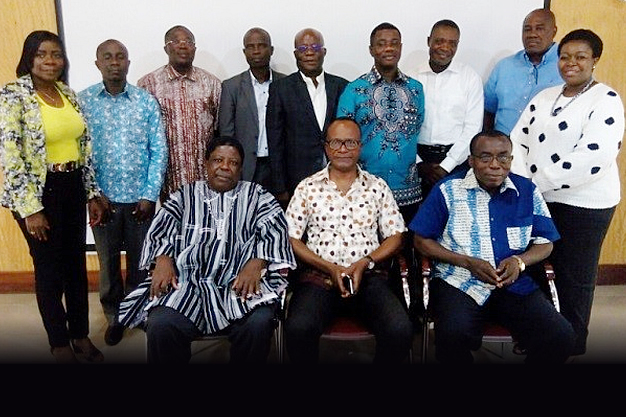 The Board of Directors and Executive Management of SIC Insurance have completed a two-day workshop on Enterprise Risk Management (ERM) as part of the strategy to implement and embed ERM in the Company.
Speaking after the two-day workshop, the Board Chairman, Mr. Mike Hammah stated that a company's Board of Directors should understand and oversee the major risks the Company takes as it strives to create value for stakeholders and ensure that its staff and executives have a robust risk management capacity in place. This he said is being done and the workshop afforded both the company's Board and Executives the opportunity to align their expectations. The overall risk oversight function is however vested in the newly created Board Risk committee.
Mr. Hammah further stated that the company now has a very solid foundation for effective risk management where accurate, complete and timely risk information is made available to management and the Board for effective decision making thus averting the potential risks that threatened the very foundation, stability and progress of the company. Our ERM programme is not only providing information in the context of limits, risk appetite/tolerance and proposing recommendations for action where appropriate, but we are also looking at all the current measures agreed by the Board and Senior Management to mitigate risk or deal with specific risk situations effectively, he added.
The resource person, Mr. Nicholas Okoe Sai, one time advisor at the Bank of Ghana and the CEO/Lead Consultant at Noswin Consult added that a number of well-publicized risk management failures, including those leading to the global financial crises, have increased the focus on the need for good risk management practices. The growing awareness of the necessity to better understand and manage all the risk exposures inherent in the insurance business has resulted in changes in the regulatory environment requiring all insurance companies to establish ERM programmes.
He said ERM is the management of all the risks that a company is exposed to, in an integrated manner. That is, rather than individual business areas within the company managing their risks independent of other areas, there is a company-wide approach to risk management and a consistent treatment of risk in all parts of the company.