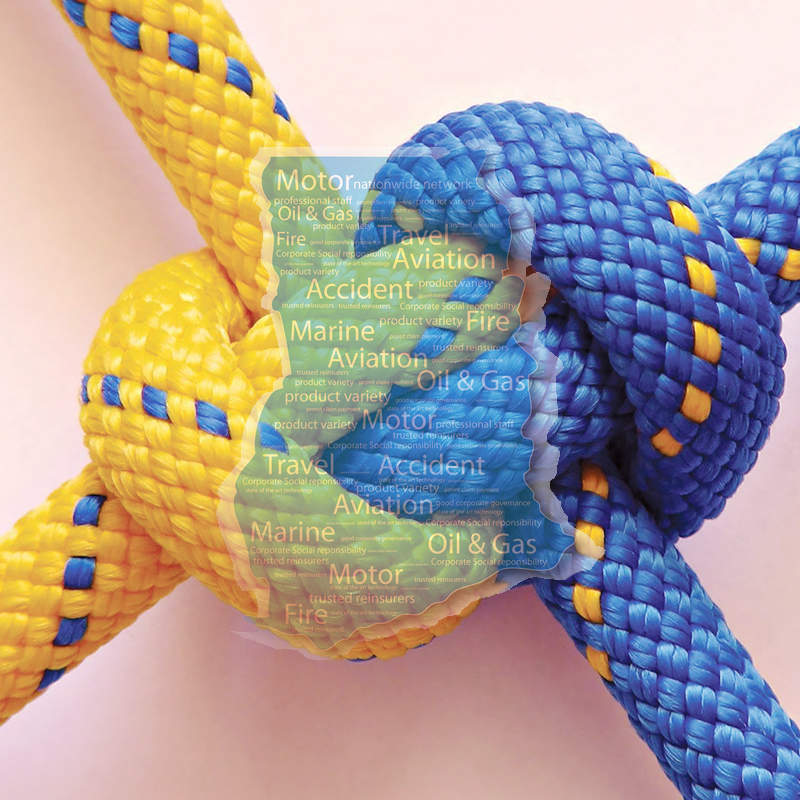 These includes policies such as;
Workmen's Compensation
General Liability
Products Liability
Professional Indemnity
Workmen's Compensation Policy

Indemnifies the employer against his legal liability for injuries to his employees resulting from accidents occurring in the course of their employment. Workmen's Compensation Act 1987 makes it compulsory for any Employers of labour to set aside funds to compensate any worker who may be injured at work place whether or not the Employer is guilty.
The 1987 Act was an improvement on the earlier Acts in many ways e.g.
The minimum number of 5 days to qualify for accidental injury benefit was quashed.
The maximum working limit of compensation under the old Law has been increased to ¢560,000.00 for death and ¢896,000.00 for total permanent incapacity respectively.
The definition of a worker has been expanded to include any person who receives salary or wages except an outworker, a tributary, and a family member of the employer living with the latter or where the Law prohibits as a worker.
Besides, compensation for bodily injury there is provision for payment of Medical Expenses as a result of the injury.
An employer may choose to insure his liability under the Act and in addition can extend his liability to cover claims under Common Law.
General Liability Policy
Insures business concerns/establishment against their legal liability in respect of death or bodily injury to third parties and losses/damage to third party property. For example, an insured's liability to a client going to the insured's office that falls and injures himself from a faulty staircase may be compensated under this policy.
Products Liability Policy
Covers the insured's legal liability arising from defects in products manufactured or supplied by him.
Professional Indemnity Policy
Covers a professional against his legal liability to third parties incurred whilst engaged in his profession. For example, a patient instituting a claim against a Medical Officer who negligently prescribed a wrong drug to him. The Medical Officer may fall on his professional indemnity insurers to bail him out.

Will you like to purchase or request for more information on our Liability Insurance?
Complete the form below and we would get right back to you.