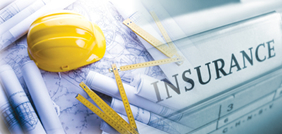 SIC Insurance underwrites the following Engineering and Construction Policies:
Contractors All Risk & Erection All Risk
The policies cover material damage to works against unforeseen and sudden physical loss for damage from any cause other than those excluded under the policy. There is also a third party liability cover up to and not exceeding the amount specified for which the insured shall be legally liable consequent on:
Accidental bodily injury or illness to third parties
Damage to property belonging to third parties.
The policies pay all legal costs and expenses of third parties and all expenses and costs incurred with the written consent of the insurer. Cover can also be extended for the loss of or damage to Contractor's plant and machinery used for the construction/erection.
Machinery Breakdown & Construction Plant and Machinery
The policies cover unforeseen and sudden physical loss or damage from causes such as defects in castling and material, faulty designs or from any other causes not specifically excluded in a manner necessitating repair or replacement or cash payment whilst the machine is at work, at rest or being assembled.
Electronic Equipment
The cover indemnifies the insured for loss or damage resulting from causes such as negligence, operation, willful act by third parties, explosion, implosion, over voltage, under voltage. The cover applies whether the insured items are at rest, at work or being dismantled.
Boiler & Pressure Vessel Insurance Policy
Provides indemnity against damage to the insured boiler as a result of explosion or collapse. The policy also covers damage to the third party properties and bodily injury or death to third parties. All legal costs and expenses of third parties are paid as well as all expenses and cost incurred with the written consent of the insurer.